Its the magic of the story lines that inspires kids for years to come...
This past weekend we had the privilege to host a VIP screening The All-New Disney Channel original movie, TANGLED BEFORE EVER AFTER.  Our youngsters loved the story line of Rapunzel.  The kids (& moms in attendance) could get enough of Rapunzal, the Effervescent Barefoot Princess with the magical blond hair as she set out on an adventure.  We served Tangled Before Ever After Inspired snacks & had activities in addition to viewing the movie. The All-New Disney Channel original movie, TANGLED BEFORE EVER AFTER is now available for preorder. To pre-order your own copy of Tangled Before Ever After, click here!
After all those years stuck in a tower, everyone's favorite "barefoot princess" (Mandy Moore) yearns to make up for lost time. With the help of her true love Eugene (voice by Zachary Levi), pals Pascal and Maximus and daring new friend Cassandra, Rapunzel postpones her wedding and royal duties to defy danger and boldly explore life beyond Corona's walls. Sparkling with fun, adventure and music from the legendary Alan Menken, Tangled Before Ever After is a magical movie event! With Original Theatrical Voice Cast Mandy Moore and Zachary Levi reprising their Roles!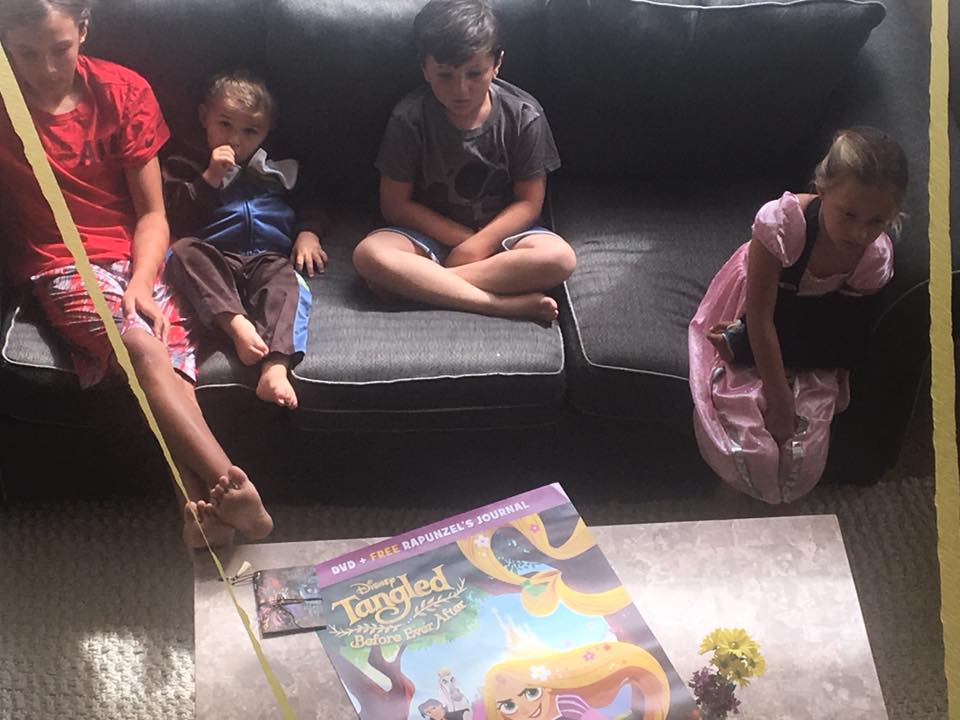 For more pictures from our VIP party, visit our Facebook Page!  Tell us what you think of this movie, we would love to know!  Be sure to order your copy Today!  The DVD Includes the TV Movie, PLUS 4 Animated Shorts and a FREE Exclusive Rapunzel Replica Journal. 
** I received complimentary products/compensation for this review. All thoughts and opinions expressed are my own. **