This summer, it is sure to get hot outside—and inside too—so be sure to get out and about with your family and take in some activities that will cool you off. Whether enjoying a frozen treat, pool, beach, or taking advantage of someone else's AC, there are plenty of activities in North County that will help you beat the heat.

What is better than a 56-meter competition pool with viewing bleachers? Alga Norte's second pool, which includes a 25-yard and 12-lane swim and instruction pool. The pool also offers free lifejackets for use. The Aquatics center also offers a nearby warm water spa for adults, concession area for snacks, plenty of open grass (AstroTurf) space for picnics and my personal favorite? A splash pad for children! Just watch out for the big waterfall bucket. The Aquatic Center is located in Carlsbad on Alicante Road, just off El Camino and family summer passes are available.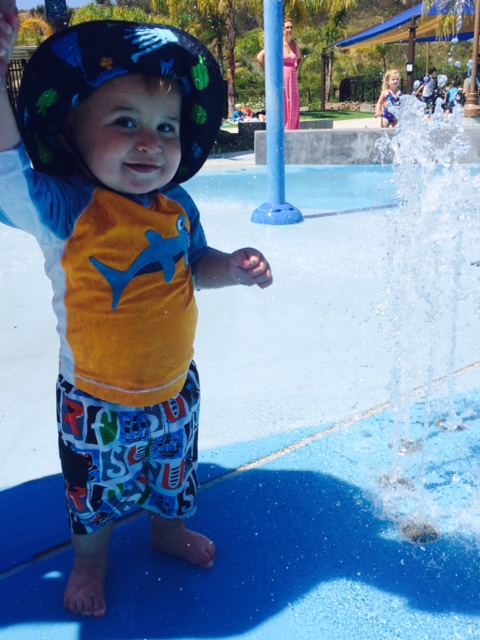 If Waterslides Are More Your Speed?
If you are looking for a more intense water experience, Carlsbad's Legoland Water Park, just off Cannon Road, is always an amazing option to cool off. The water park features include a newly built Surfers' Cove, a lazy river, Duplo spash safari for the little ones, the Joker Soaker, a wave pool and much more.
While maybe a little more out of the way, just east on the 78 sits The Wave Water Park in Vista. But it is definitely worth checking out (and is affordable).  The season runs from May 27 through September 25 and seasons passes are available now. While it certainly has all the waterpark standards such as tube slides, a simulated wave, a rip tide slide into a lazy river, it has much more. The Park also offers swim lessons, flow rider lessons, lap swim, splash camps, and mermaid classes.  
Playground, Volleyball, Surfing, Fishing, AND Swimming- Moonlight Beach
If you are looking for any of the above activities, Encinitas' Moonlight Beach is the place. It includes a wide beach, bathroom access, volleyball and tennis courts, a snack bar, playground, relatively calm surf on most days and more. Fun fact? Local residents used to come to the spot in the early 1900s for midnight picnics, which is where it got its name.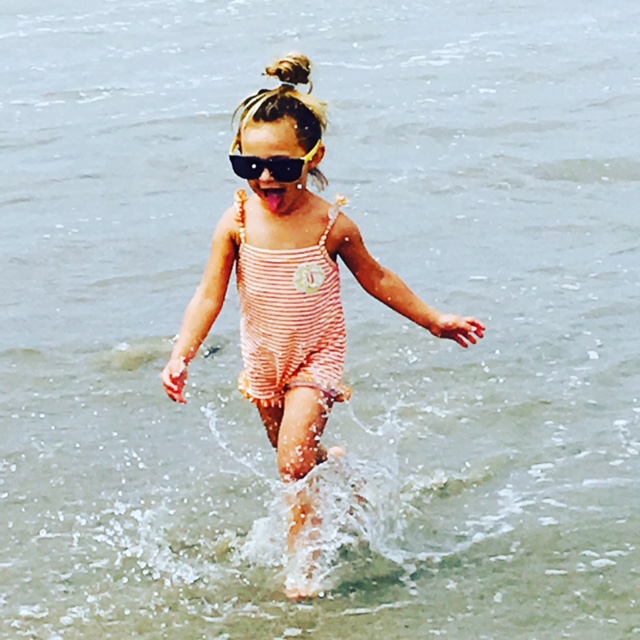 Add A Cool and Delicious Snack
And just up the road from Moonlight Beach (walking distance) sits Handel's Homemade Ice Cream Shop. The Midwest brand was founded in 1945 and currently has about 40 locations. But what it prides itself on is making all of its ice cream in-house daily. One of the founders once said that it is all about the quality of product and not skimping on ingredients. And when opening this location, Ken Schulenburg, one of the owners, said: "When we talk about butter pecan ice cream, we don't use chips or chucks, we use whole pecans. The recipe is exclusive to us. The ice cream is really scrutinized before we bring it out."
Stay Indoors
If you are looking to stay indoors, but not in your own AC, cool off at Icetown Skating Rink. From broomball, to hockey, to open skating, there is something for everyone. Want more than just a day visit? They also have beginning skating camps. Check out below for all public skate times and camp details.
Go Back in Time
Try something different than watching the newest kids flick at Cinepolis in reclining chairs, head back in time and check out Encinitas' La Paloma Theatre. It is old school, historic and this summer, they are showing Jaws, Back to the Future and E.T. The Extra-Terrestrial, among others. Make sure you bring cash though…the La Paloma box office accepts cash only.
Water Sports
If you read our recent Father's Day Guide, you might have seen a posting on California Water Sports. But it is worth reiterating, and noting for those of you that didn't see, that it is an amazing way to cool off in the summer's heat. You don't have to be on vacation to try paddle boarding or other water activities. California Watersports, located at the Carlsbad Lagoon just off Tamarack and the 5 Freeway, has a private beach with volleyball, ping pong, lounge chairs, kayaks, canoes, stand-up paddleboards, paddleboats and much more. You can even be a little more adventurous and try a jet ski or have an experienced driver take the family out on the boat to try wakeboarding, waterskiing, and even tubing.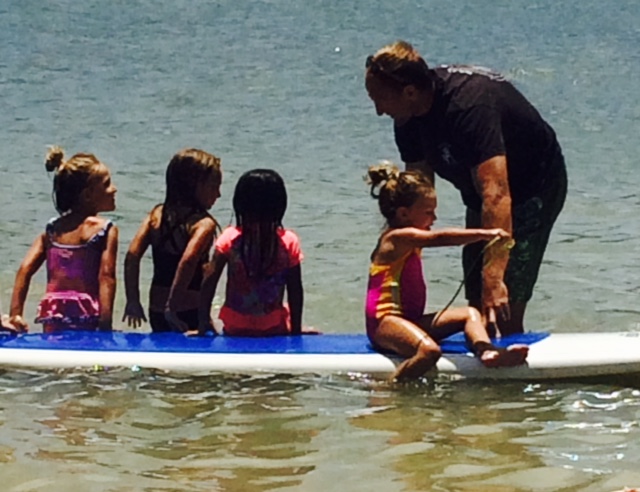 Stay Cool Macaroni Families.  So many choices to select here in North County.   Have a safe and fantastic summer!