Celebrating Halloween is SO fun for our Macaroni Kid Families. Our kids love dressing up, picking out the perfect pumpkins and of course filling their goodie bags! There are so many unique holiday events around San Diego County your families will enjoy. Let the kids wear their costumes a few more times and check out all the great holiday events in our community. Share our Halloween Family Fun Guide with your neighbors and friends. We hope you have a Ghoul of a time!
Carlsbad Strawberry Field's Fall Pumpkin Patch
Open Daily with Special Events on the Weekends
October 7th 12pm-10pm
October 31st 2pm-6pm
October 28th 10-2pm
October 13th-15th
Legoland California
5pm-9pm September 30, October 7, 14, 21, 28
SeaWorld California
10am-9pm September 23- October 29th Weekends Only
Birch Aquarium
6pm-9m Oct 20-21st
Bates Nut Farm
9am-5:30pm Sept 23-Oct. 31st
Belmont Park
Friday, Saturday & Sundays in the month of October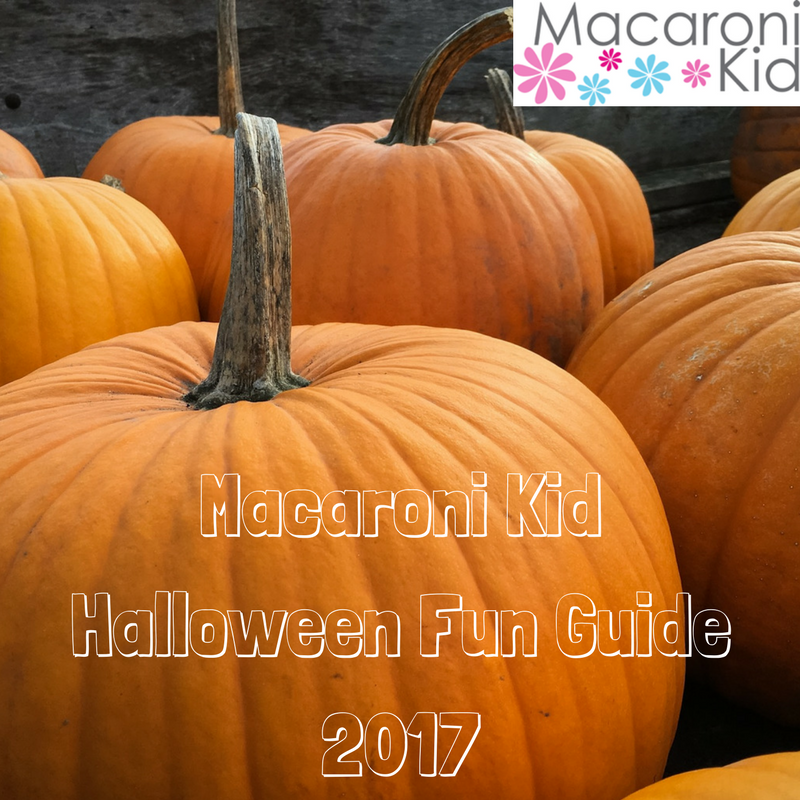 To stay IN THE KNOW, subscribe to our free weekly newsletter! Each week, you will receive fresh new ideas of local family-friendly events.
Get social with us on Facebook, Twitter, and Instagram! We love keeping you you updated with local happenings in our community!

🎃🎃🎃🎃🎃🎃🎃🎃🎃🎃🎃🎃🎃🎃🎃🎃🎃🎃🎃🎃🎃🎃🎃🎃🎃🎃🎃🎃🎃🎃🎃🎃🎃🎃🎃🎃

Macaroni Kid Carlsbad is a free weekly e-newsletter, online calendar, and website proudly serving families in Carlsbad, Encinitas & Solana Beach.

Are we missing an event? Please email us all the details! Please email Mandy MandyC@macaronikid.com or Erika erikav@macaronikid.com. We try hard to find all the events happening but just in case, let us know if we missed something!