Amber Sue was inspired to open t(HAIR)apy after 11 years of working in full service, busy salons. She spent the last 4 years before opening her own salon at the highly rated Entourage Salon in Carlsbad. She feels hair is very personal and can make or break you. The environment while you receive your hair makeover is very important. At tHAIRapy, Amber Sue wants you to feel comfortable to be yourself but most importantly, she wants you to be heard and understood. The health and integrity of your hair is Amber Sue's number one priority. She loves educating her guests on how to keep their hair healthy and strong.
Amber Sue recently treated kids at the Del Mar Harvest Festival's KidZone to what she refers to as "Hair Flair". She styled, colored and gave kids pizzazz with hair chalk and colored hairspray.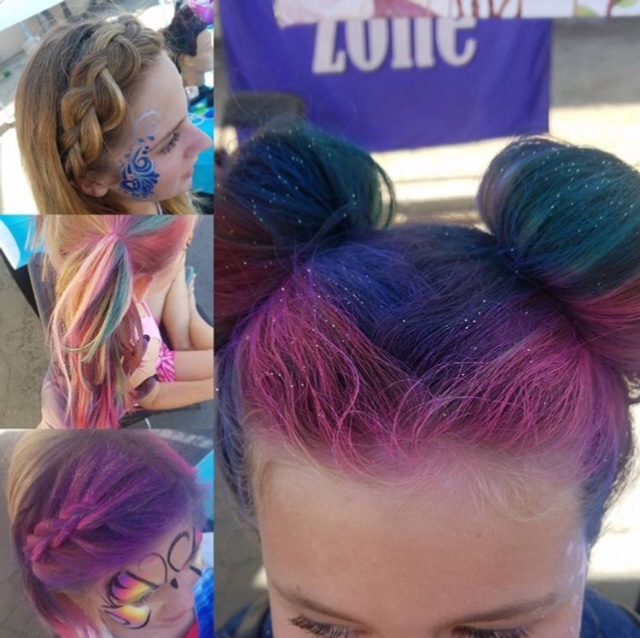 Amber's Hair Tips 101
One healthy hair tip that tremendously helps with hair growth Amber swears by is to reduce the amount of heat used on hair. Limiting blow drying to once a week and turning your heat down on your irons to 300 or 350 at the very most will limit the amount of moisture stripped from your hair. It will also keep your ends from splitting as quickly which results in breakage. This gives the allusion the hair is not growing. By cutting down on mechanical damage, we will see the growth because it will not be breaking off.
Stop by for a complimentary hair education session and learn even more!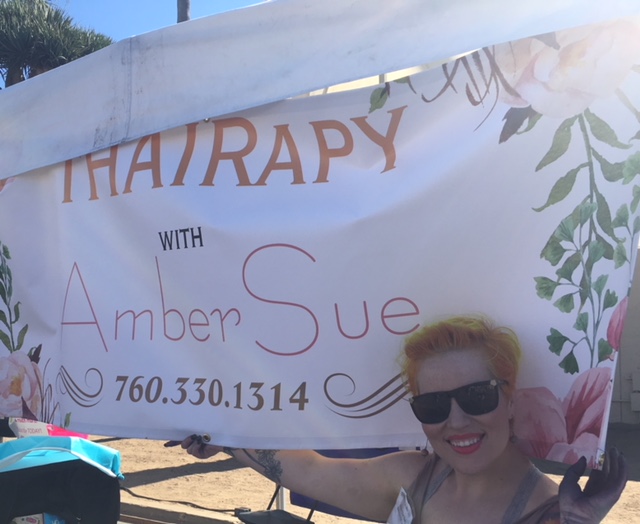 1605 S Melrose Dr
Ste B 115
Vista, CA 92081b/t Pomelo Dr & Sunset Dr
hairdosbyambersue@gmail.com
Tel: 760-330-1314