Here's your Mother's Day guide with all things fabulous in North County San Diego. We put together a selection of gifts to delight every kind of mother – even those who say they don't need a thing! The best part about these gift options is that they are all from business owners in our North County community. Shop like a local from other locals! We hope you find these gifts unique and special just like your moms.






Coastermatic is a mom owned and run company that turns experiences and adventures into cherished possessions and gifts by printing instagram shots, personal photos, logos and designs onto premium American made ceramic coasters, and delivering them to your door.

Coastermatic began as a collaboration in 2012 between two great friends who met at grad school: Tash Wong and Tom Harman. In 2018, Tash passed the torch to local mom Megan Torres who continues to build Coastermatic as its new Chief Coaster Officer. Megan lives in Carmel Valley with her family and loves bringing joy to others through her beautiful product.

As you can imagine their coasters are a HUGE HIT with parents, grandparents and loved ones. Not only do the coasters make sentimental gifts, they are fantastically functional as well. While photos are always popular- scanning kids artwork to use on the coasters is a fantastic way to display all their hard work without taking up anymore space on the fridge. They also offer designer sets if you're not feeling creative or have just reached your limit on decision making for the day.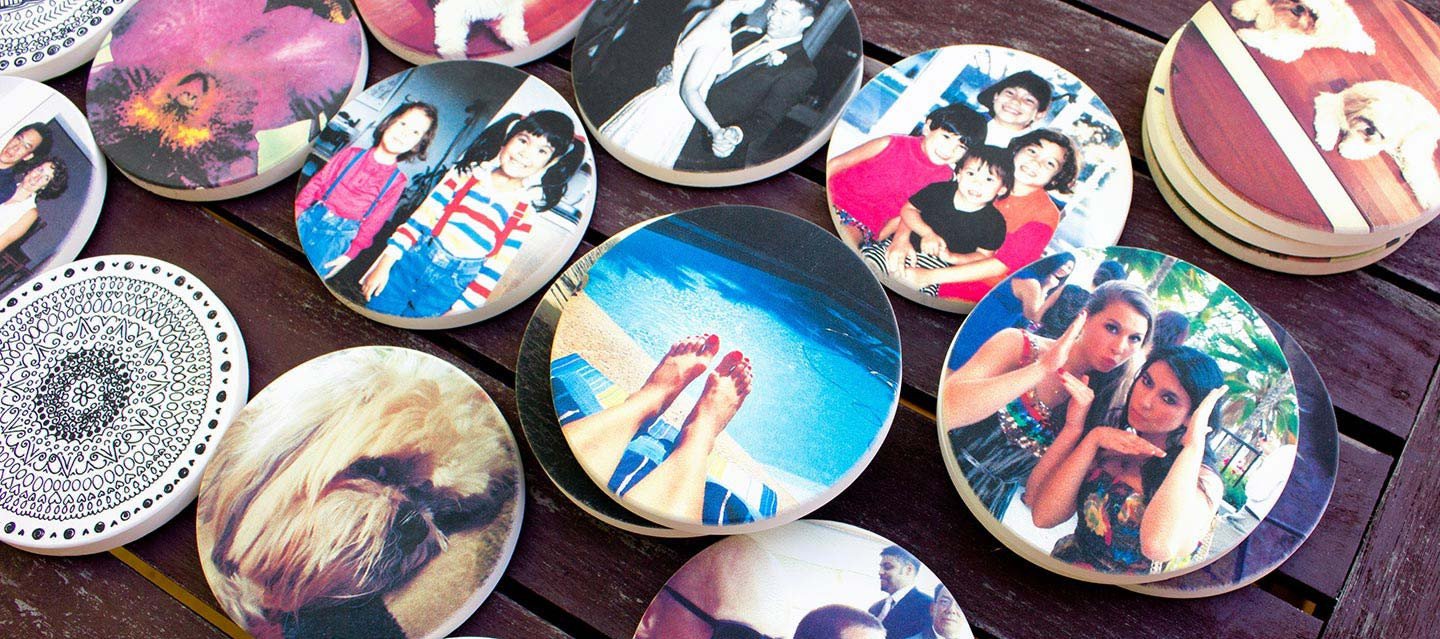 | | | |
| --- | --- | --- |
| | | |
| | | |
| --- | --- | --- |
| Love the Bohemian look and lifestyle? Find it at Blues and Shoes in Carlsbad Village! | | |






Owner Megan MacIntyre purchased the business back in 2015 and is incredibly passionate about finding the best quality pieces, while keeping beautiful fabrics, unique designs, and unexpected details top of mind.

Blues & Shoes specializes in styling customers from head-to-toe with beautiful bohemian chic pieces, that can be mixed and matched to your liking. Since they are based in Southern California, many of their looks are inspired by coastal relaxation and the overall free spirit mindset, but can easily be transformed into a dressier option with just a few additional accessories and layers.



457 Carlsbad Village Dr

Carlsbad, California

(760) 494-0411









| | | |
| --- | --- | --- |
| Dani Girl Cake Pops | | Homemade and hand rolled. |
Contact DaniGirl Cake Pops on Facebook or Instagram
danigirlcakepops@gmail.com
Purchase your mom handmade, artwork in the form of pottery from Handled Pottery Studio in Carlsbad Village.They offer beautiful functional dinnerwares, housewares and gifts. Handled's craftsmanship, design, and quality is what sets them apart from others. They are a community minded business and enjoy working with local restaurants, shops and individuals.
Handled Pottery Studio is the personal working ceramic studio of potter April Hernandez. April is a full time instructor of ceramics, Artist and Lover of everything Clay. This locally owned and loved shop will sure to have a special treat for your mom that reflects who she is- truly one of kind.
2680 STATE STREET
CARLSBAD, CA, 92008
760.277.4535
INFO@HANDLEDPOTTERYSTUDIO.COM
To stay IN THE KNOW, subscribe to our free weekly newsletter! Each week, you will receive fresh new ideas of local family-friendly events. Get social with us on Facebook, Twitter, and Instagram. We love keeping you you updated with local happenings in our community.
Macaroni Kid Carlsbad is a free weekly e-newsletter, online calendar, and website proudly serving families in Carlsbad, Encinitas & Solana Beach