The Museum of Making Music is a proud participant in Make Music Day, a free global celebration of music on June 21st. Launched in 1982 in France as the Fête de la Musique, it is now held on the same day in more than 750 cities in 120 countries.
Completely different from a typical music festival, Make Music is open to anyone who wants to take part. Every kind of musician — young and old, amateur and professional, of every musical persuasion — pours onto streets, parks, plazas, and porches to share their music with friends, neighbors, and strangers. All of it is free and open to the public.
In partnership with Make Music Day and Make Music Day, San Diego, the Museum of Making Music joins the global Make Music Day celebration by offering musical activities all day long. There is something for everyone during Make Music Day.
Family Fun
Kids and families are in for a treat with kid-friendly workshops and music making activities throughout the day. From building to jamming the MOMM will have something fun for the whole family.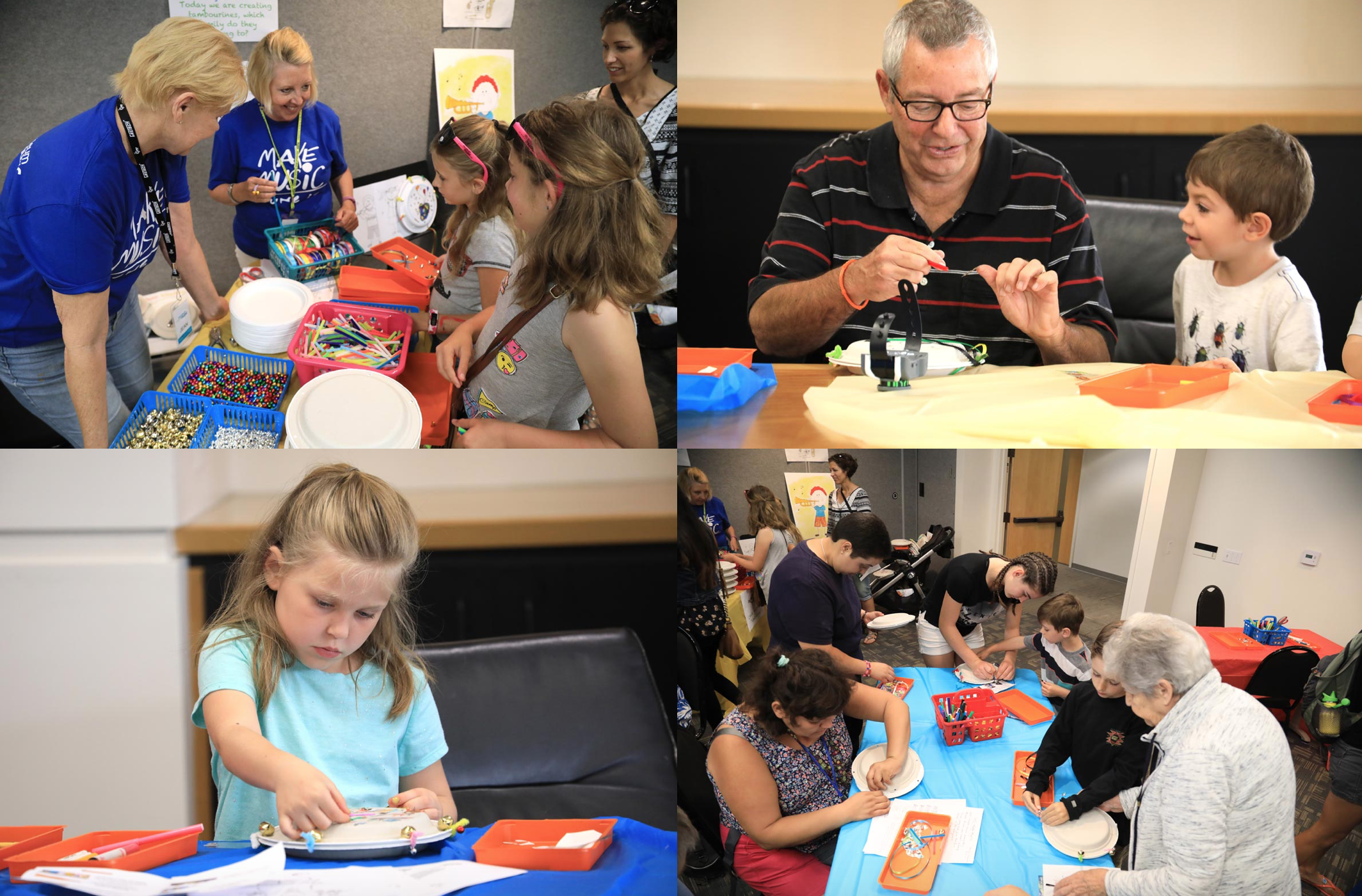 Open Mic
Ready to play in front of an audience? Hop up on to our open mic stage and give it a try! Registration opens June 1!

Earth Harp
The Earth Harp is the largest stringed instrument on the planet. Developed by William Close, the body of the instrument rests on stage, with strings that travel out OVER the audience and attach to structures or architecture. Played with rosin-covered gloves, the performer runs their hands along the strings to create lush, vibrant tones similar to that of a cello.
To celebrate Make Music Day, William will be installing an Earth Harp in the MOMM parking lot! With strings stretching from our building's balcony to a stage in the center of our lot, you won't want to miss live performances throughout the day.
The Earth Harp has been installed and played throughout the world; its strings have been fixed to temples in Vietnam, strung in the famous Grand Theater of Macau, The Coliseum in Rome, and outstretched to attach to the Seattle Space Needle, The Kennedy Center and Lincoln Center. And now it will add Carlsbad to the list!
Thursday, June 21, 2018
10:00 AM - 5:00 PM
Admission: Pay as you wish
5790 Armada Drive
Carlsbad, CA
760-483-5996
To stay IN THE KNOW, subscribe to our free weekly newsletter! Each week, you will receive fresh new ideas of local family-friendly events. Get social with us on Facebook, Twitter, and Instagram.We love keeping you you updated with local happenings in our community.
Macaroni Kid Carlsbad is a free weekly e-newsletter, online calendar, and website proudly serving families in Carlsbad, Encinitas & Solana Beach