You'll find handcrafted treasures, leather goods, unique clothing, teak Furniture, Silk-screened T-shirts, Hats, Aromatherapy, Contemporary & Antique Jewelry, Eco-Friendly clothing & goods, Art, designer bags, plants as well as items from Nepal & Bali. And listen to the best local acts around!

Come explore, listen to music and enjoy our Cappuccino & SmoothieBar. This is definitely a place to check-out whether you are visiting or a Local. The selection at the SeasideBazaar is ever-changing. Come see what's new and visit with your favorite Vendors that have been there for years.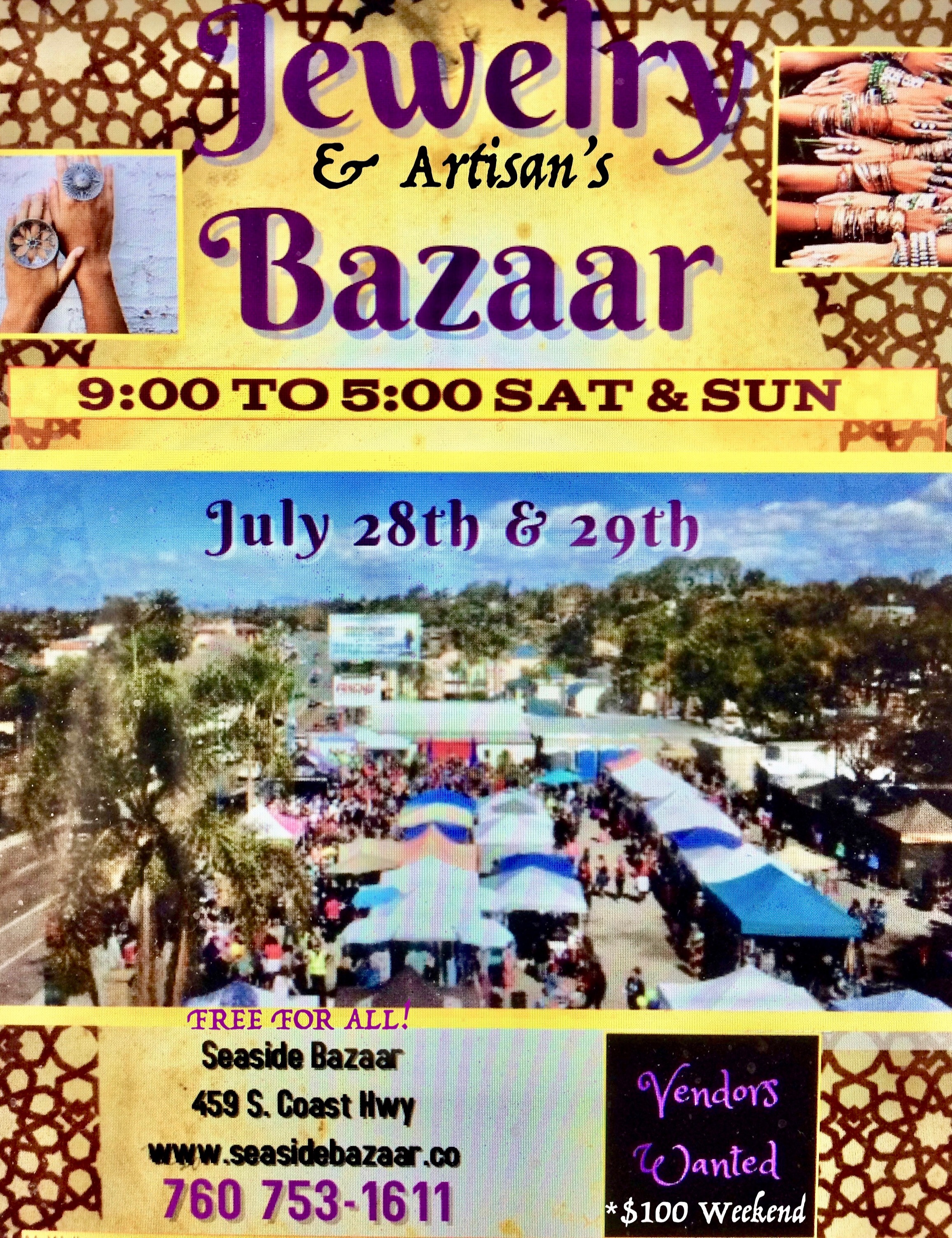 Seaside Bazaar
459 S. Coast Hwy. Encinitas,
OPEN SAT & SUN. 9:00 - 4:00 Winter, 5:00 Spring-Fall all year-round. Parking Encinitas Coaster Stop.