Museum of Making Music's
Bluegrass Benefit Concert
with The Grascals & Flatt Lonesome
Saturday, August 25, 2018
7:00 PM - 9:00 PM
The Museum of Making Music invites you to join us for a very special benefit concert featuring the talents of two amazing bluegrass groups: The Grascals and Flatt Lonesome
The event features a world-class performance at a world-class venue, The Irwin M. Jacobs Qualcomm Hall, in Sorrento Valley.
The Museum of Making Music provides over $100,000 annually to fund a variety of education outreach programs. These programs impact thousands of adults, seniors, students, and children from a variety of economic and cultural backgrounds. This benefit concert supports these quality educational programs by offsetting the annual costs of operating these initiatives, as well as interactive instrument upgrades to the Museum.
The Grascals
Great musicians will always find a way to make good music, but for great musicians to make great music, they must form a bond – one that, more often than not, goes beyond the purely musical to the personal. For The Grascals, that bond has been forged at the intersection of personal friendships, shared professional resumes and an appreciation for the innovative mingling of bluegrass and country music that has been a hallmark of the Nashville scene for more than forty years.
Their cutting-edge modern bluegrass is delivered with a deep knowledge of, and admiration for, the work of the music's founding fathers. Timely yet timeless, The Grascals make music that is entirely relevant to the here and now, yet immersed in traditional values of soul and musicianship. It's a unique sound that has earned three Grammy® nominations and two Entertainer of the Year awards from the International Bluegrass Music Association, as well as national media attention that seems to perpetually elude acts entrenched in niche genres. Such appearances include The Tonight Show with Jay Leno, Fox & Friends, The Late Late Show with Craig Ferguson, and CBS' The Talk. All the while, stages that represent the strongest bastions of tradition continually welcome them, as evidenced by the over 150 performances on the Grand Ole Opry. Honors also include performing twice for President George W. Bush and at President Barack Obama's inaugural ball at the Smithsonian.
Flatt Lonesome
From the moment of their brilliant self-titled debut in 2013, it's been clear that Flatt Lonesome is a musical force to be reckoned with. Multiple International Bluegrass Music Association, Society for the Preservation of Bluegrass Music of America, and Dove nominations and awards, top charting songs, Billboard charting albums, countless media appearances (including becoming familiar faces on the legendary Grand Ole Opry stage), and a demanding tour schedule, all combine in testimony to the phenomenon that is Flatt Lonesome. In the wake of three top IBMA honors in 2016, (Vocal Group, Song, and Album of the Year), and Vocal Group for the 2017 awards, Flatt Lonesome has emerged from the studio with their latest album, Silence In These Walls. This band of six awe-inspiring musicians dug deep into a well of emotion, to expressive vocal and instrumental performances, to increasingly sophisticated songwriting, and to inventive arrangements. With a clear sense of direction, these young artists keep raising the bar on their own creative game. Flatt Lonesome owns this material through the commanding individual and collective performances of Charli Robertson, Buddy Robertson, Kelsi and Paul Harrigill, Dominic Illingworth, and Michael Stockton.
Macaroni Kid Carlsbad is excited to giveaway tickets to one of our lucky subscribers to attend the Bluegrass Benefit on August 25th, 2018.
Winner will be chosen onAugust 10, 2018. NO PURCHASE NECESSARY TO ENTER OR WIN. A PURCHASE OF ANY KIND WILL NOT INCREASE YOUR CHANCES OF WINNING. ODDS OF WINNING WILL DEPEND ON THE TOTAL NUMBER OF ENTRIES RECEIVED. VOID WHERE PROHIBITED BY LAW. DO NOT ENTER THIS SWEEPSTAKES IF YOU ARE NOT EIGHTEEN (18) YEARS OF AGE OR OLDER AS OF April 26th 2018 AND A LEGAL RESIDENT OF AND CURRENTLY RESIDING IN ONE OF THE FIFTY (50) UNITED STATES OR THE DISTRICT OF COLUMBIA. MUST BE A MACARONI KID CARLSBAD SUBSCRIBER TO WIN.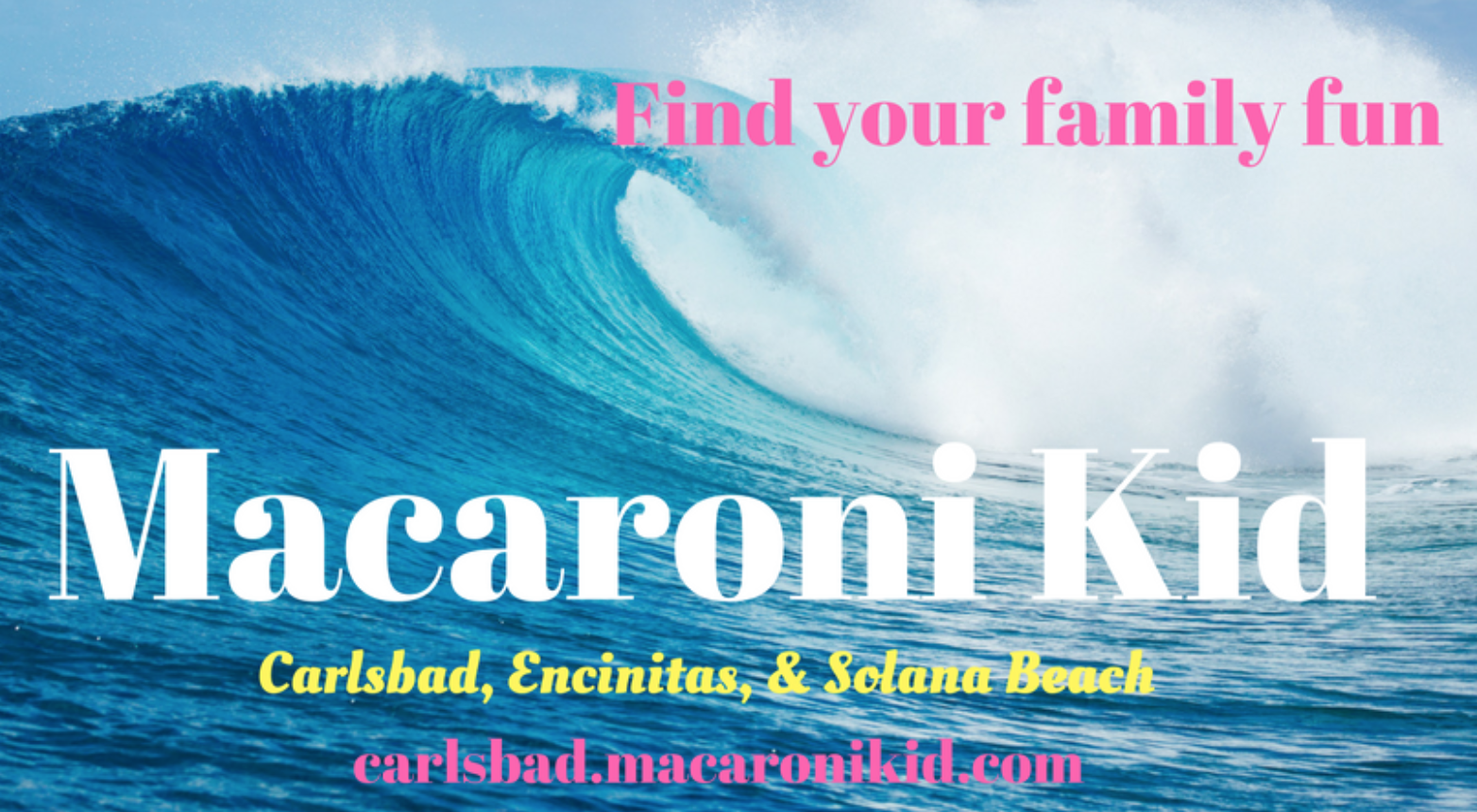 Subscribe to our free weekly newsletter! Each week, you will receive fresh new ideas of local family-friendly events. Get social with us on Facebook, Twitter, and Instagram. We love keeping you you updated with local happenings in our community. Macaroni Kid Carlsbad is a free weekly e-newsletter, online calendar, and website proudly serving families in Carlsbad, Encinitas & Solana Beach