I just made a new friend and I am happy to introduce you! My new friend is Lemi Shine. The products are safe, get the job done and affordable. They smell delicious without having super harmful ingredients. I am always looking for safe and effective solutions for my family. When presented with the opportunity to try Lemi Shine Dish Detergent, Disposal Cleaner, Dishwasher Cleaner and Dish Detergent Booster, I jumped right in!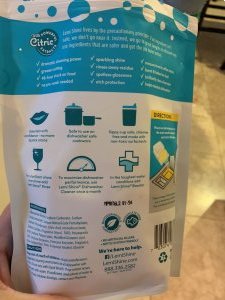 Meet Lemi Shine Dish Detergent!
This dish detergent is loaded with powerful citric extracts and enzymes. It easily cleans the tough food and grease from the dishes. You know the kind of food that the kids don't always wash off despite you telling them 100 times. My kiddo's chores are to clear the table and load the dishwasher. The hope is that they clear the left over food into the garbage disposal. However with teens, that's not always the result. Lemi Shine Dish Detergent definitely helped in the process.
Meet Lemi Shine Dishwasher Cleaner!
This Dishwasher cleaner is a VIP. Our dishwasher was getting kind of gnarly. I mean we do 3 loads a day. This cleaner worked a miracle on my ever so tired and greasy dishwasher.
Meet Lemi Shine Disposal Cleaner!
She's a champ too. I am embarrassed to say but I never thought to clean my dish disposal. This disposal cleaner left my sink smelly citrus fresh.
Meet Lemi Shine Dish Detergent Booster!
This Dish Detergent Booster was a great addition to help with those funky water spots. I loved the lemony smell and and the extra boost this product help in getting the dishes and especially the glasses clean.
I am thrilled with my new friend, Lemi Shine! Lemi Shine products are easy to use and really wow-ed this veteran mom. Their effectiveness was awesome and really helped me with some new solutions to my weekly chores. All Lemi Shine products at Albertsons & Vons are on sale!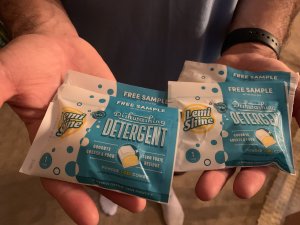 Want to try Lemi Shine for a week? Send me an email at erikav@macaronikid.com with the Subject: LEMI SHINE SAMPLES! the first 5 subscribers will be sent a sample week!
To learn more about our products and find a store near you, visit lemishine.com/where_to_buy_lemi_shine
Products were received for the purpose of this review. All opinions expressed are my own.