It's about that time! Time to get ready for Back to School shopping. When you think of back to school shopping, you immediately think of school supplies, backpacks, clothing, and new shoes. What about lunches? And snacks? And weeknight dinners? We've found your one-stop shop at Smart and Final!
Smart & Final is not only a grocery store, but it also has large economy-sized items competitive with major club stores, but without the stress of long lines, the hassle of parking and even has competitive pricing! We love our local Smart & Final! We shop there weekly. Whether you are shopping for a birthday party or weeknight dinner and school lunches, you can find it here.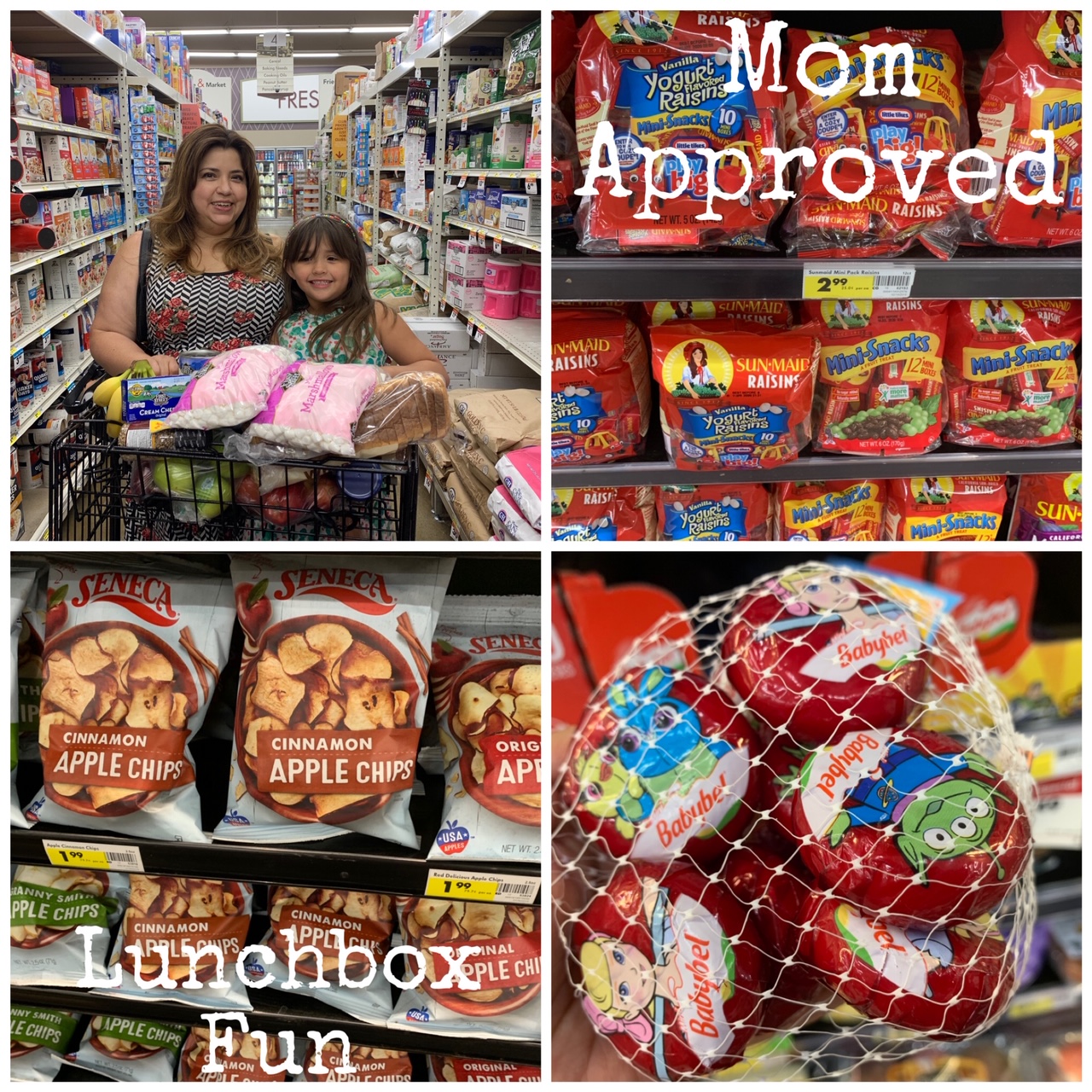 Let's talk produce! I love the selection, value and the freshness the produce department offers. Summer fruits! Watermelon, grapes, peaches, berries, nectarines, plums and cherries! But don't forget your staples like apples, bananas, and oranges. Fruit is the best lunchbox dessert and also makes a great mid-day snack. We love to stick our grapes in the freezer then eat them! Fresh berries, yogurt, and granola are a perfect dessert or a great breakfast. Especially for those mornings when you are running out of time.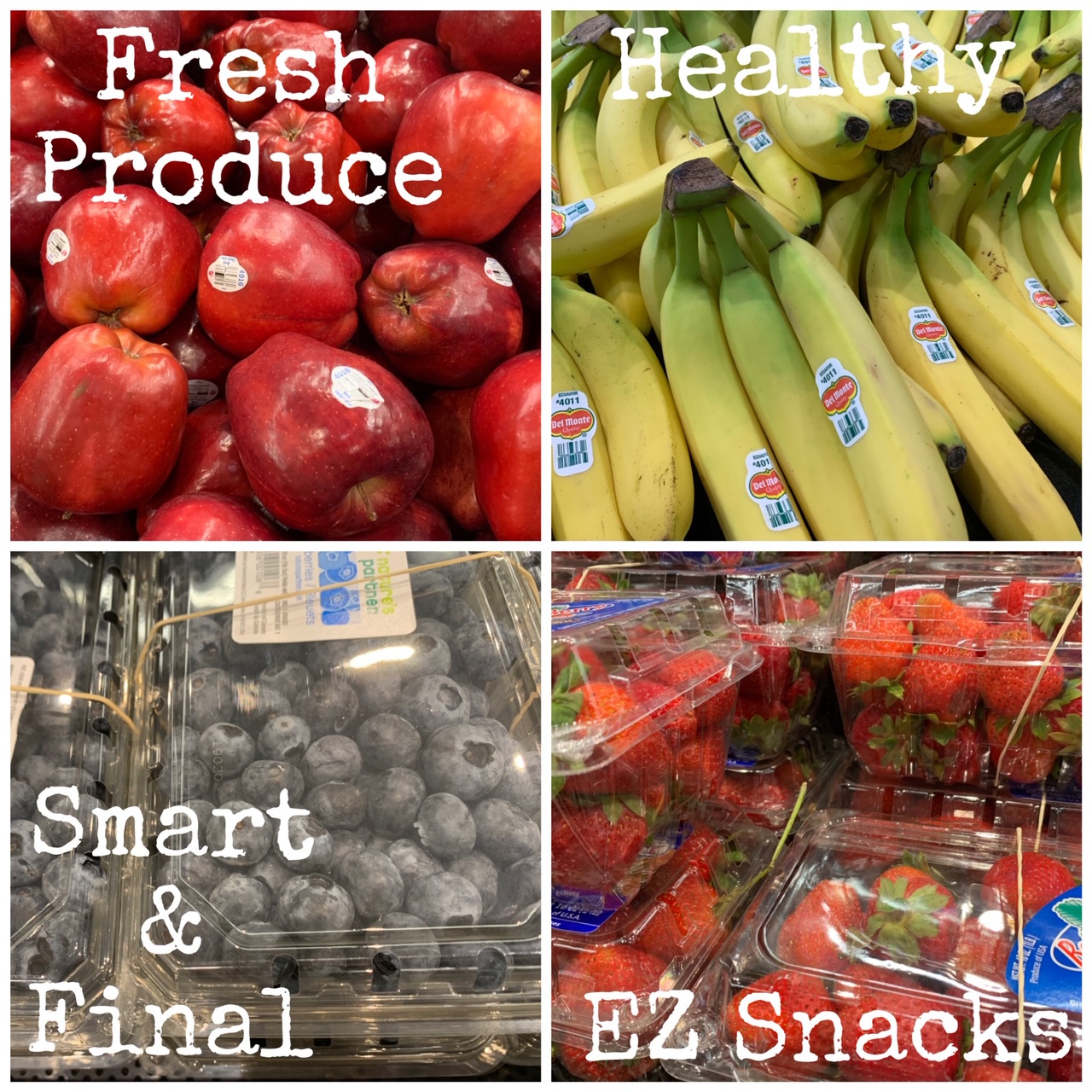 We also love the value Smart & Final offers. You can buy your favorite snack in bulk or look for the First Street and Sun Harvest brands for additional savings and value! We love the First Street brand because of the versatility of the products. Whether it's my famous Blue Ribbon Chili, Taco Casserole, Taffy Apple Salad or our favorite homemade pasta salad, we reach for First Street. They offer a great selection of fresh meat, poultry, seafood, and dairy!! Our daughter also reads the labels and grabs that one first. She loves to help with grocery shopping.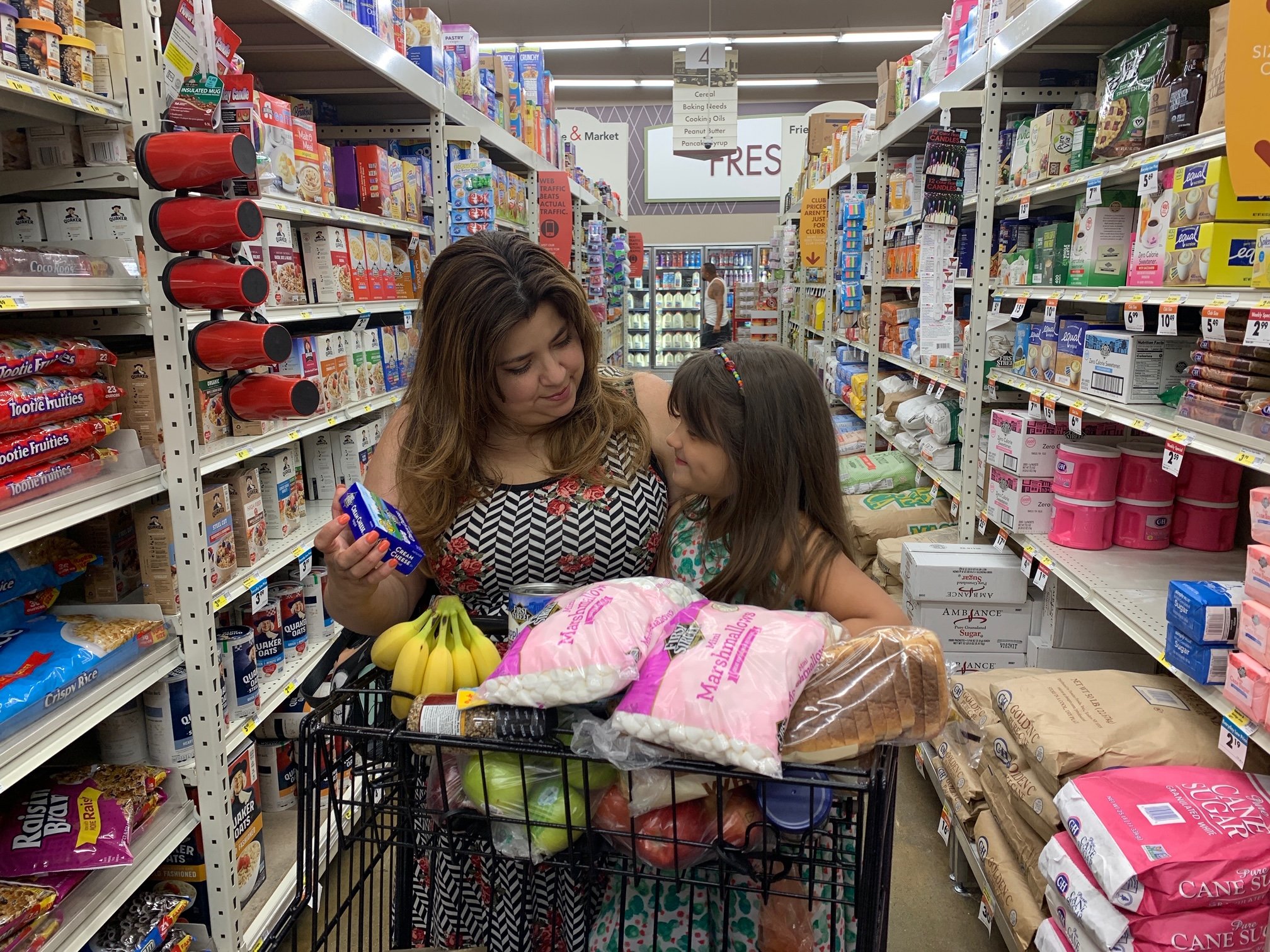 Here are our TOP 8 reasons why you should shop at Smart & Final for your back to school food needs!
1. VALUE. Hands down the value is a big WIN! (Bonus Tip: if planning a candy bar for a party, get the candy at Smart & Final! I have been doing candy bars for a few years, and they have the BEST value and Price!)
2. SIMPLICITY. Keep it simple. Get all your shopping done at one store instead of having to make several stops. Saves you time, and keeps your life simple.
3. VARIETY. They offer a great variety of everyday pantry needs and all your kid's favorite snacks. Plus SO much more!
4. LOCATION. Located in great spots with great parking. Centrally located and easy to spot.
5. FRESHNESS. When you can't get to a Farmers Market but want Farm Fresh Produce? Try Smart & Final. They offer the best in fruit and veggies and have a huge Organic section.
6. COMMUNITY. By shopping at your local Smart & Final you are in turn supporting your community and a great staff of employees who live within it.
7. HELPFUL. I have never had a bad experience in Smart & Final. They are always willing to go the extra mile and help you find just what you need. Just ask. Someone will help. And they will help with a smile.
8. SAVINGS. You will save! So many sales, coupons and promotions. Check your local newspaper or mailers for grocery advertisements. Follow their social media links at:
Check out Smart & Final for your next grocery trip. You will find out they are so much more than an ordinary store. And they just might become your family's FAVORITE grocery stop.
Local Locations
Encinitas
479 ENCINITAS BLVD.
ENCINITAS, CA, 92024

San Marcos
770 W. SAN MARCOS BLVD
SAN MARCOS, CA, 92069


Carlsbad
955 CARLSBAD VILLAGE DRIVE
CARLSBAD, CA, 92008


Vista
1845 W VISTA WAY
VISTA, CA, 92083


Oceanside
1737 OCEANSIDE BLVD.
OCEANSIDE, CA, 92054
Disclaimer: I was provided compensation for this article. All thoughts, opinions, and ideas are my own.