Each week I will be adding the Top 10 of the week in North County San Diego. There are so many wonderful local events and we will be highlighting some of those events here. Please be sure to check with each venue/event for changes prior to attending. Have a wonderful week and be sure to continue watching for upcoming events and activities continually being added to our calendar. If you know of fun family friendly events coming up you can share them with us here.

📌🗓 Please double check each event prior to attending as events may change due to Covid-19.
SeaWorld's Seven Sea's Food Festival, April 26, 2021 from 5:30 pm - 8:00 pm
Virtual STEM Week - Lots of Fun STEM Activities, April 27, 2021 now through May 2
Virtual Día Celebration with the Carlsbad Library, April 28, 2021 from 10:00 am - 3:00 pm
🍅🥕🥒 State Street Farmers' Market, April 28, 2021 from 2:30 pm - 7:00 pm
⛳️ Thursday Golf Special at Rancho Golf (Carlsbad), April 29, 2021 from 3:00 pm
New Village Arts will be in residency at The Flower Fields from April – October, 2021, producing live, outdoor entertainment!, now through October.
🌳 City of Encinitas Announces Encinitas Arbor Day, April 30, 2021 from 2:00 pm - 6:00 pm
🎨 🔨 Maker's Market at St. Michael's By-The-Sea Episcopal Church, May 1, 2021 from 9:00 am - 4:00 pm
🎨Art N Soul on 101 Artisan Market w/ Live Music, May 1, 2021 from 11:00 am - 5:30 pm
🌳 Yoga for Justice, May 2, 2021 at 8:30 am
🌽🥔🥕 Leucadia Farmers Market, May 2, 2021 from 10:00 am - 2:00 pm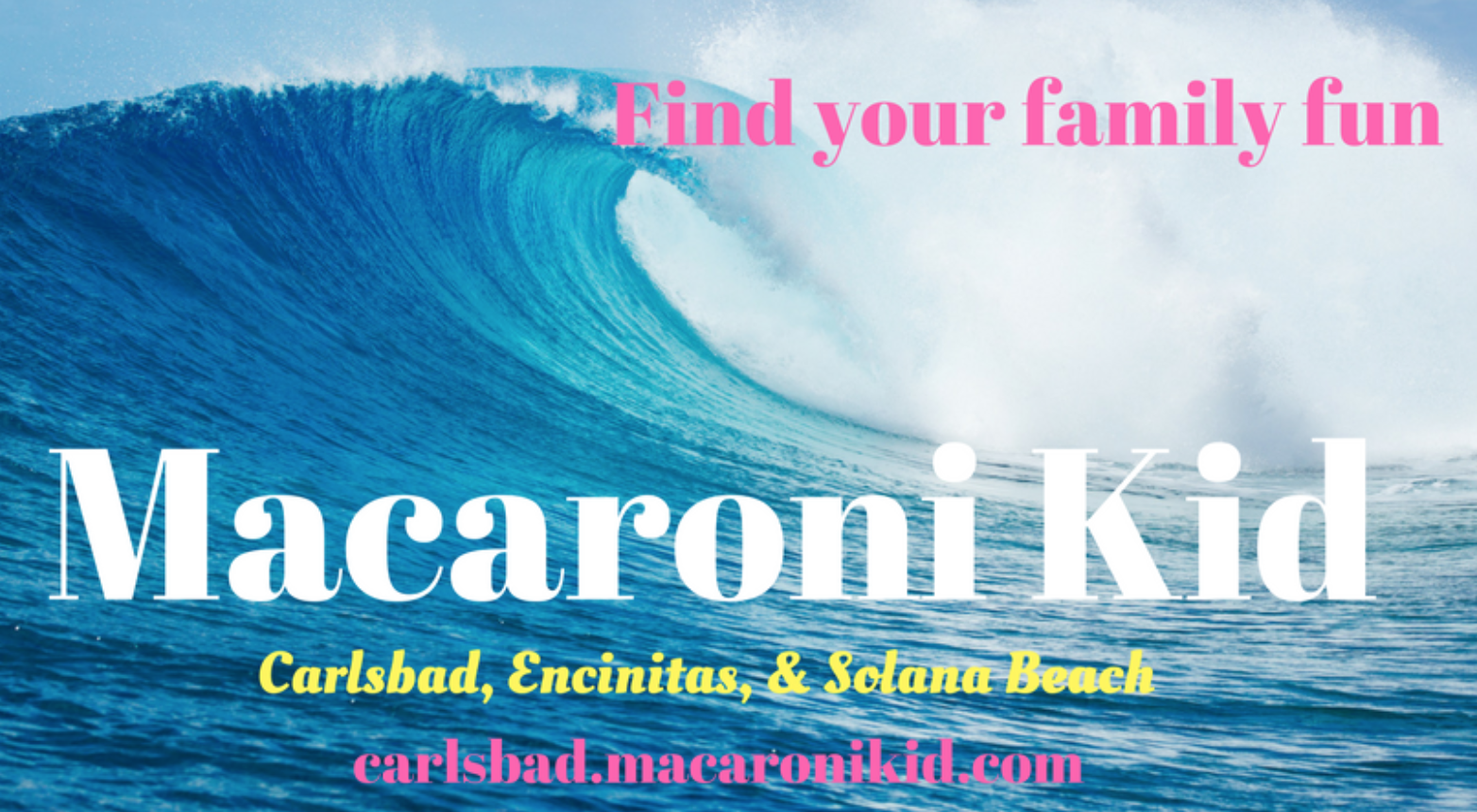 Subscribe to our free weekly newsletter! Each week, you will receive fresh new ideas of local family-friendly events. Get social with us on Facebook, Twitter, and Instagram. We love keeping you you updated with local happenings in our community. Macaroni Kid Carlsbad is a free weekly e-newsletter, online calendar, and website proudly serving families in Carlsbad, Encinitas & Solana Beach