Welcome Friends,
Parenting can be so difficult at times can't it? How do we remain that authoritative voice while maintaining a loving parent relationship? I believe that kids need to have boundaries. I feel that your consistency, love, and firmness will allow your kids to see that you not only deeply care and love them but you expect them to follow rules you set forth as parents.
Words have reverberated in my mind for years after seeing a television documentary about interviewing adults that as kids had been in gangs and eventually were jailed for a crime/s. They were asked why they joined a gang. Every single one of them said that their parents didn't have any rules or boundaries in place, nor did they feel loved. They could come and go as they pleased and if they didn't come home their parents didn't seem to care. Because they didn't feel love from their parents they felt a sense of belonging by joining a gang. There lives were on a downhill slide because being a part of a gang meant they had certain criminal responsibilities to maintain to remain in the gang.
This made me so sad and my heart ached for each of those interviewed. I had such a hard time wrapping my head around the fact that parents wouldn't care about their child. I had a completely different childhood from those interviewed and I felt so sad that all kids couldn't feel the love from their parents as many of us have. I felt so fortunate but very disheartened at the same time.
I grew up in a very loving, caring, respectful household and I knew that I am extremely lucky. I had parents that loved me and my siblings beyond words. I also knew that I was expected to behave because I didn't want to disappoint my parents. I was well aware that there would have been some tough consequences if I didn't follow their rules. My biggest fear was that I would upset and disappoint my parents. I am a pleaser so I took the road of doing the right thing and avoiding trouble.
I know I am very fortunate, but also had learned a lot about parenting by watching my parents. They always worked hard, respected others and authority figures, they taught us the importance of a good education, they loved us fiercly, provided us with a clean home, and kept family their priority. I know I was blessed to have wonderful memories from my childhood as many have not.
Having my own children was going to be a challenge but I was up for it. I love my kids with all my being and my husband and I have been supportive through the ups and downs of life. I love being a parent and in fact it is my greatest tribute of my life. I was blessed to be home with them as they were growing up because I was fortunate to work from home. I loved my children deeply and still do, I taught them right from wrong, I disciplined them, , I taught them to respect authority, and to be kind and acception of to all. Was I perfect - absolutely not, but I also have learned a lot from each of my 3 kids and as adults I cherish all the times we have together. We have so much fun and get together to play games, hang out, and enjoy each other's company. We are there for each other during the fun times and tmost importantly in the difficult times of life. I learn as I go but I would say that I am pretty darn blessed. The wisdom I gained prior to parenting, during parenting and now that they are adults is a journey that we all must go through and I wouldn't trade it for anything. I am simply blessed to be called their mama! We had our bumps along the way like all families do but because we have each other we have everything we need. We will always be ok as long as we have each other! Guess what? I now have two grandchildren to watch grow up and it is heartwarming to see the love my daughter and our entire family gives to these two sweet boys.
Wishing you all a wonderful week and want you to know how much we appreciate you all. Having this job at Macaroni Kid has allowed me freedom to be with my kids as they grew up and I couldn't have asked for anything more rewarding than that. ~JL
"In family life, love is the oil that eases friction, the cement that binds us
closer together, and the music that brings harmony."
– Friedrich Nietzsche
PLEASURE TO MEET YOU!
Hi, I'm Erika. I'm originally from New England and moved to Carlsbad almost 5 years ago. My family and I are enjoying the weather, laid back beach community and lots of family fun here. When I am not watching my son's hockey games, or dance routines, you will find me exploring tidepools at the beach with my family.
Hi, I'm Jodi. I am the mom to 3 adults (1 son and 2 daughters), 2 grandsons and 2 dogs (a Labradoodle-Jeter and a Goldendoodle-Diggs). I love spending time with them and you can typically find us together playing Cribbage or Carbles on the weekends. I am a hockey mom through and through. I have been to many states traveling with my family to watch my kids/grandkids play hockey, I love to support my kids and I love all the fun local events. I really enjoy my job with Macaroni Kid.
LET'S GET ACQUAINTED
Macaroni Kid is for YOU and we need YOUR help to make it the best it can be! Contact us anytime (erikav@macaronikid.com) with your ideas, event listings, and suggestions. Feel free to just say "hi" too! And don't forget to share Mac Kid with your friends. They want to know where all the events are too! Subscribe HERE.
PARTNER WITH MAC KID
Our Macaroni Kid newsletter and website partners with local businesses and organizations. We enjoy connecting our readers to awesome local businesses through a variety of creative solutions digitally, socially, and personally. Our website and newsletter reach over 2700+ local families each week. If you are interested in partnering with us, click here. Connect with us via email at erikav@macaronikid.com for more information.
BE SOCIAL
Follow us on Instagram, Facebook, Pinterest and Twitter!
We look forward to bringing you all the Family Fun in one place!
Thanks for stopping by. We appreciate you all. Have a wonderful week.
xoxo,
Erika and Jodi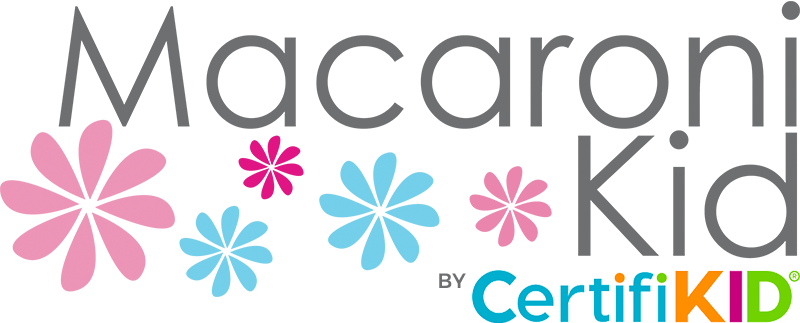 Macaroni Kid Carlsbad is a FREE weekly online newsletter and website dedicated to covering the best kid and family-friendly events, activities, and businesses in Carlsbad, Encinitas and Solana Beach. If you would like to receive our free weekly resource click here to do so.