This past weekend, we had the pleasure of hosting 10 Twelve year olds (& their siblings) for a Duck Tape Challenge. The teams were presented with several building materials in addition to an array of Duck Tape. The teams were challenged to create their own ideas using recycable materials in addition to Duck Tape. The event was nothing shy of fun! The teams were awarded with " Duck Tape" trophies and goodie bags. The Creations these mackid teams concocted were impressive! 

Each Team was given an array of Duck Tape of many patterns and colors.  They were also given a table of recyclable materials that they could choose from to build their innovative creation.
​
Teams were formed, names were chosen & after much collaboration, the project started to form. Each Team gathered 3-5 rolls of Duck tape. They set out to a tape or piece of floor in most cases to brain storm, created and build.

​
The Teams were eager to get started with their projects.  This guy below was starting to make cannon power by a spring, all held together by Duck Tape.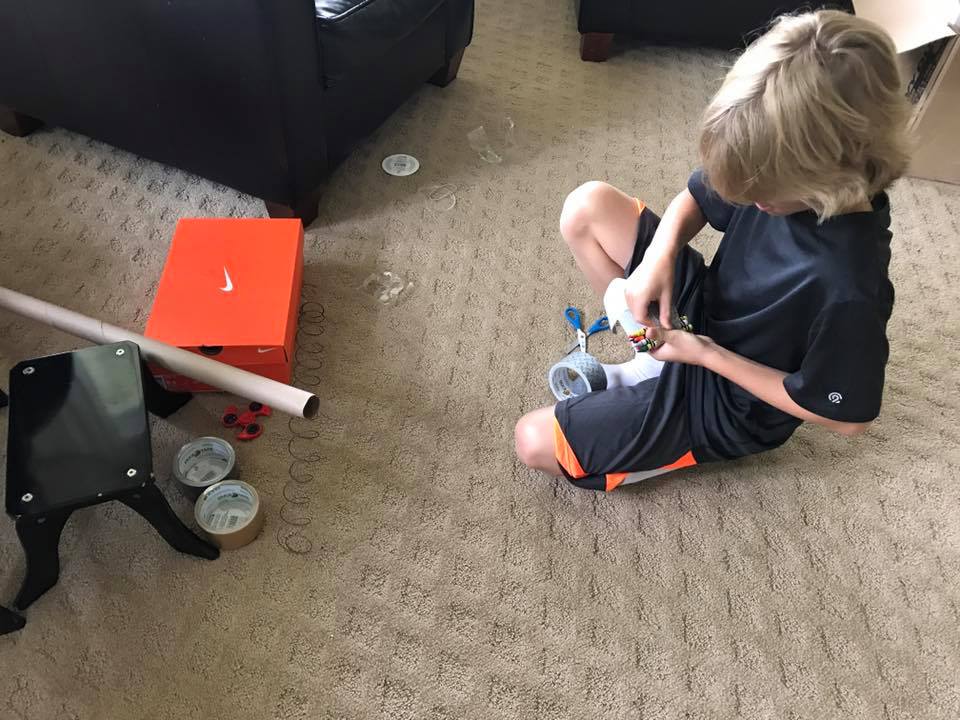 ​
The Teams had one hour to create their Innovative Design using their materials.  When all the projects were completed, each team presented in front of all the attendees.  The kids did a stellar job using their creativity and designed incredible things.  The parents them voted & the winners were chosen.  All attendees were presented with a certificate.  Our Top 3 challengers won an Authentic Duck Tape Trophy along  with several rolls of Duck Tape.  The challenge was a BLAST! 
For More Pictures, Visit our complete Facebook Album 
All opinions are my own.  Compensation & materials were given to me for the purpose of this review.