Have you ever seen a pod of Dolphins swimming in the open ocean?
This past weekend we had the pleasure of spending the morning aboard the a 50 foot one level vessel. The Boat is perfect for clear viewing of the Ocean. There are both covered and non covered areas and seating throughout the vessel. The boat has high sides which made it very comfortable to be aboard with a family. It was nice to not to worry the kids may fall into the water! With multiple kids, this is where my mind wanders The water was calm and the boat went pretty slow. Our guide, Carla, was very knowledgeable. Each trip is narrated by an expert Captain, a certified naturalist who loves Whales and Dolphin just like you do. The tour was 2 hours, a perfect amount of time for a family. It was exciting to "be on the watch" for Humpback Whales, Fin Whales, Blue Whales and Great White Sharks! Oceanside Harbor is home to Minke Whales, 4 species of Dolphins, Sea Birds and Sea Lions. Each year, the Grey Whales migrate from Baja, California to Alaska and pass by Oceanside Harbor.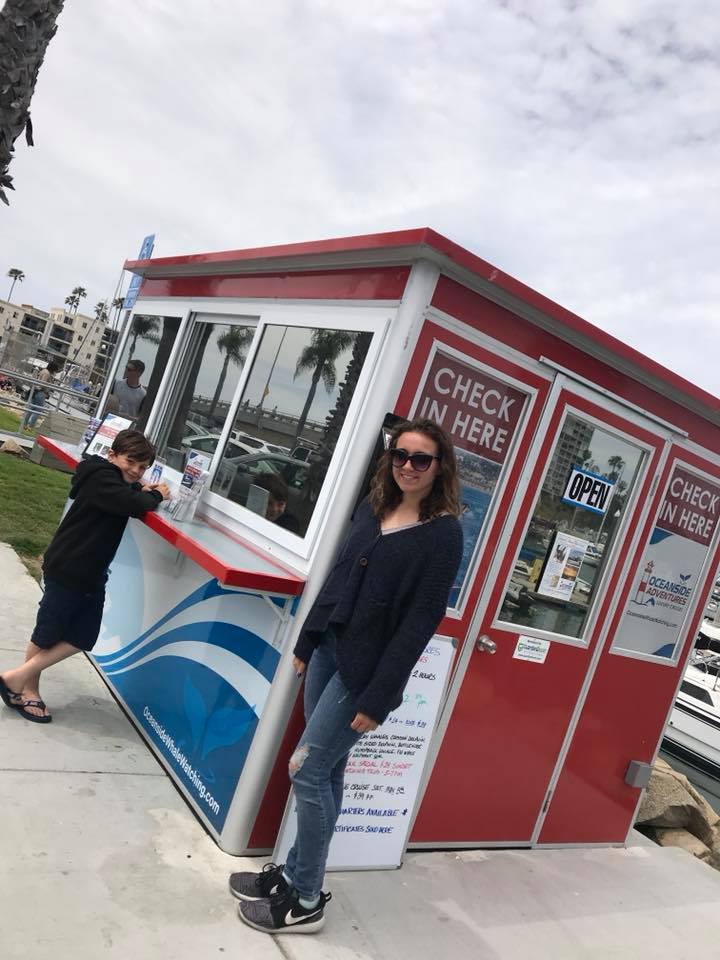 Check is located in front of the historic Light House in Oceanside Harbor.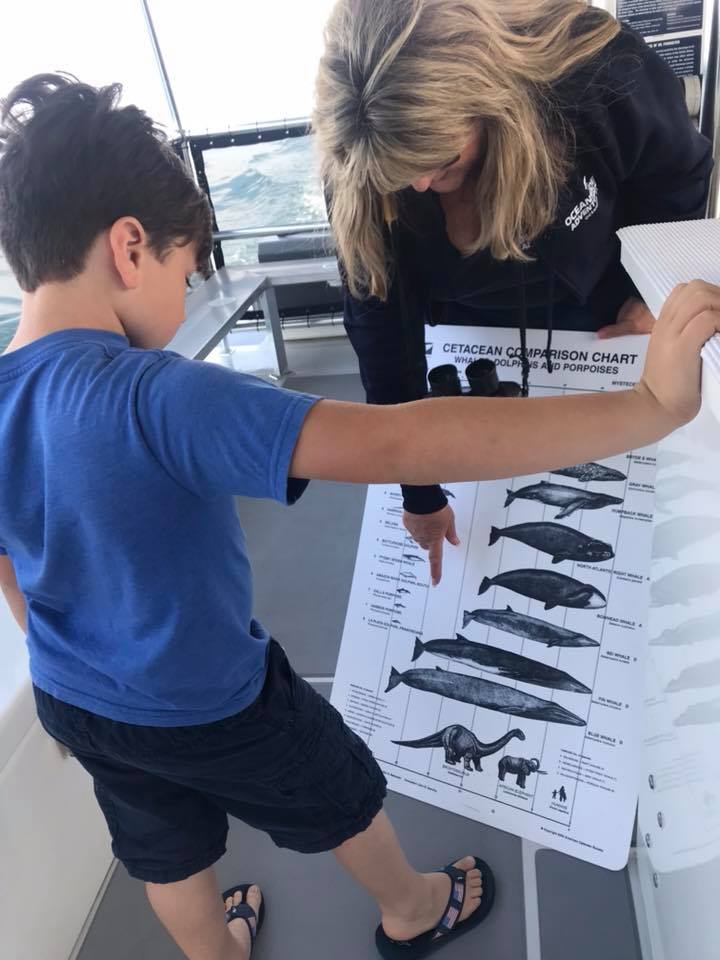 5 Tips for Whale Watching
Be Prepared! Dress in layers. You never know if it will be cold or piping HOT!
Bring Binoculars
Don't forget cash for snacks and beverages
Cheese! Bring a camera or smart phone to capture your memories!
Want more info? Visit the FAQ's from Ocean Adventures
Want to book tickets? Visit their website to book your Oceanside Adventure today!
All opinions expressed in this review are my own. My family and I were invited to participate in the tour for the purpose of this review.




To stay IN THE KNOW, subscribe to our free weekly newsletter! Each week, you will receive fresh new ideas of local family-friendly events. Get social with us on Facebook, Twitter, and Instagram. We love keeping you you updated with local happenings in our community.
Macaroni Kid Carlsbad is a free weekly e-newsletter, online calendar, and website proudly serving families in Carlsbad, Encinitas & Solana Beach