Moving from Northern California a few years ago was a huge transition for my family. My husband and I had lived in the Bay Area our whole lives just minutes from our parents, family and friends. Sure we moved to an amazing location, gorgeous beaches and top notch schools for our little ones. But we moved here without any real social support. Both sides of our families are huge and mostly live up north. Making the big move was a big leap of faith that we would find a new supportive community.
It can be uncomfortable and challenging to try to connect with people you've never met before. I felt it was especially challenging to make "new friends" especially just nearing the age of 40 with 2 small kids and as a stay at home parent. But I think I finally did it. Slowly at first I met moms from my daughter's preschool and at times it felt more like speed dating. I asked questions, I smiled, I shared, and I above all else- I put myself out there. I felt vulnerable, awkward and most of all out of place without any connection to the town or the people who lived here. I missed my home and family so much there were times I considered moving back. Still I knew I HAD to make new friends, in our new town, when nothing felt like home. What's the line from that song? People who need people …. Boy did I need people.
Well fast forward a few years, after a couple neighborhood block parties, memorable moms' nights out, countless Girl Scout outings, and of course connecting with my MacKid sister Erika V.- I think I've finally found my people. Nice people, kind people and best of all FUNNY people. Other parents who don't take themselves too seriously, love the heck out of their families, and are a delight to be around.
And my "people" also have little people, who get along with my little people, so yeah that's cool. Now my new town doesn't feel so new, and the old me, found new friends and I'm thankful for them.
We hope you enjoy the rest of the week with your people!
XO,
Mandy & Erika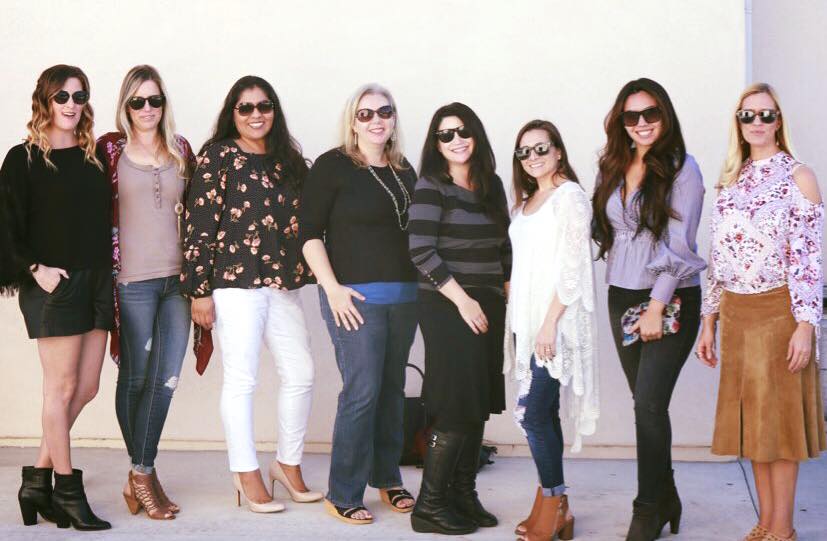 Subscribe to our free weekly newsletter! Each week, you will receive fresh new ideas of local family-friendly events. Get social with us on Facebook, Twitter, and Instagram. We love keeping you you updated with local happenings in our community. Macaroni Kid Carlsbad is a free weekly e-newsletter, online calendar, and website proudly serving families in Carlsbad, Encinitas & Solana Beach