Bridget Dolkas is passionate about music and shares her passion and talent with the local Carlsbad community, leading the local children's orchestra band named Team Violin & Team Cello.
Bridget is a member of the Southern California musical community, holding the position of Principal 2nd Violin of the Pacific Symphony, which resides in Costa Mesa at the Segerstrom Center for the Arts. Her passion is to make classical music relevant and accessible to modern audiences by making it engaging, fun, and highlighting the passion and drama (and sometimes, humor) of music and performance. The music video she co-wrote and directed for her orchestra, called "Frite of Spring", can be seen on youtube, and is a great example of her sense of humor mixed with her passion for music.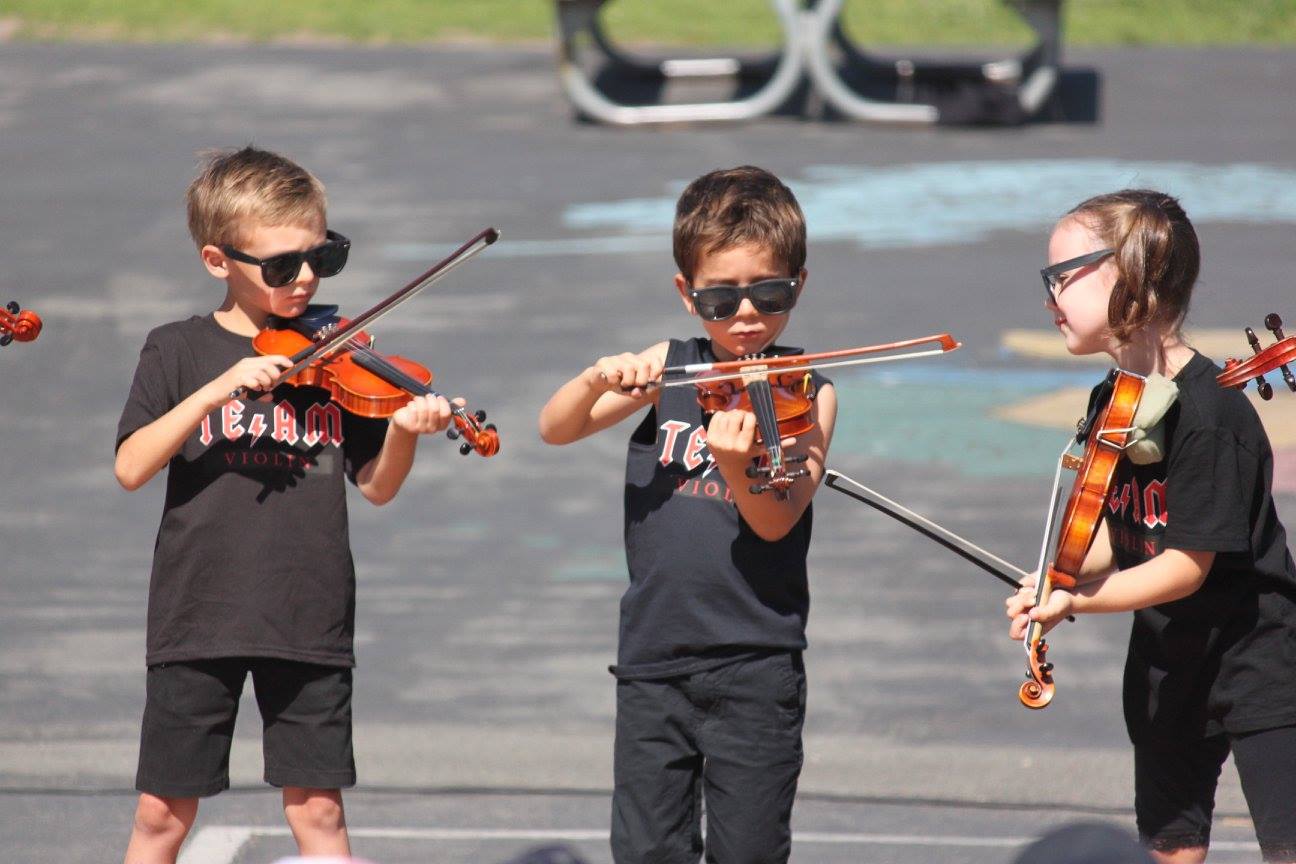 Dolkas resides in our beautiful town of Carlsbad with her husband Sean (a trombonist) and two wonderful children, Miles and Ruby (who also perform in Team Violin).
Team Violin and Team Cello perform in various venues around town, including locales at the Carlsbad beach, Carlsbad schools, City events, and even an occasional restaurant. Bridget has been teaching for almost 25 years, and started Team Violin about 4 years ago. The kids play many different styles of music, including classical, fiddle, and rock, and are also starting to write their own songs and improvise.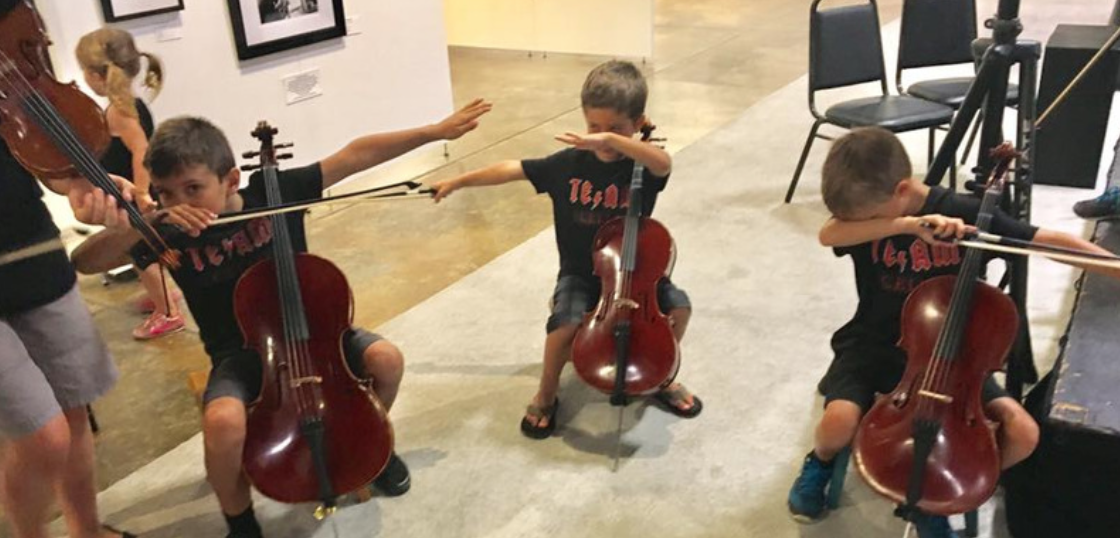 Check our Team Violin & Team Cello's Facebook Page! They also have a music video on youtube, released last Christmas, called "Christmas Cruisin' Video". We have so many talented kids and teachers in our community!
Team Violin/Cello can be seen performing soon at the Carlsbad Music Festival on August 26th (exact time and location-tbd).
Never miss a family event, giveaway, parenting resource & more! Find it all in your Inbox each week via our FREE e-newsletter.
Sign up by clicking HERE. Don't forget to tell businesses and event hosts that you heard about them from Macaroni Kid! Your readership and support help us continue to bring you our free newsletter and website.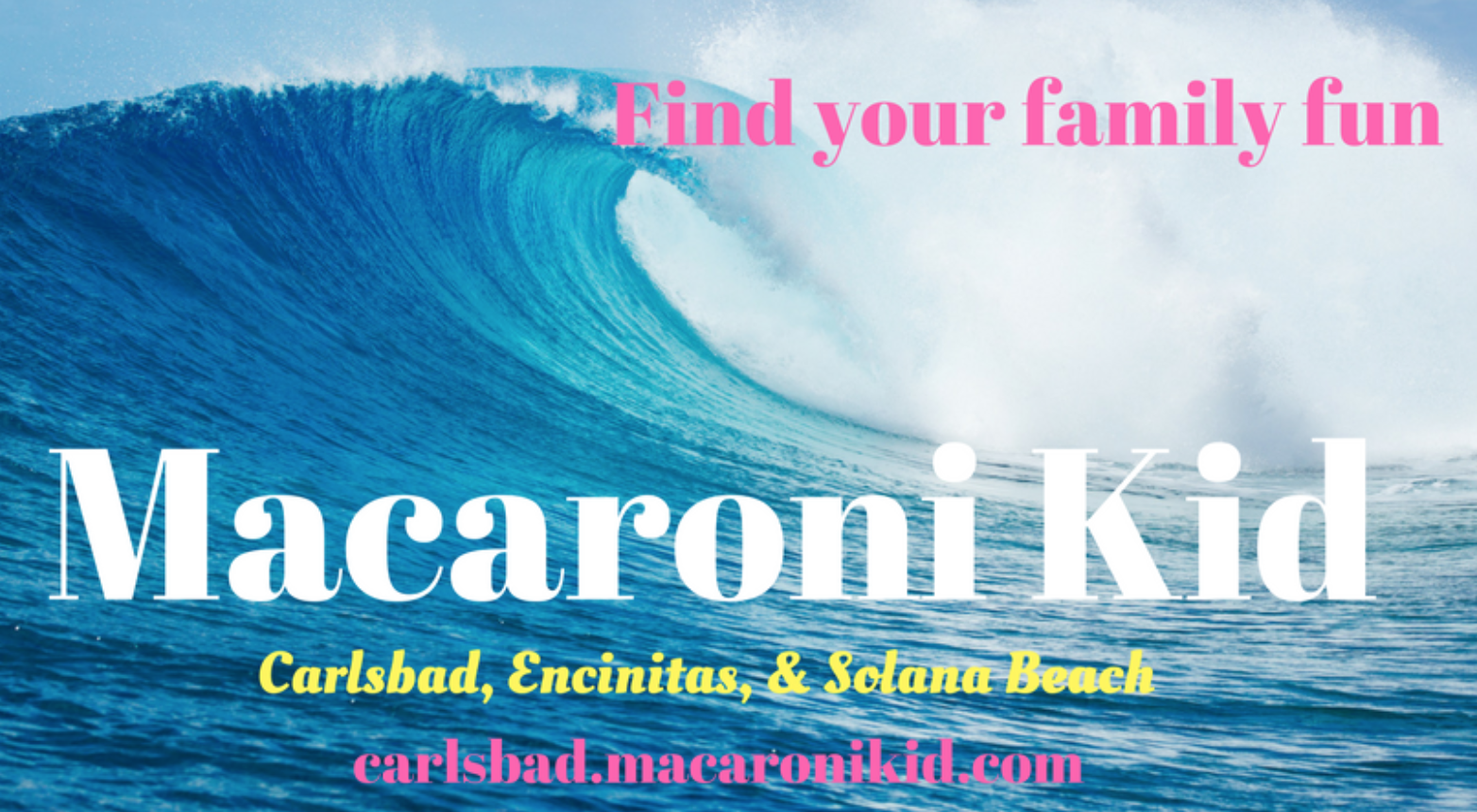 Subscribe to our free weekly newsletter! Each week, you will receive fresh new ideas of local family-friendly events. Get social with us on Facebook, Twitter, and Instagram. We love keeping you you updated with local happenings in our community. Macaroni Kid Carlsbad is a free weekly e-newsletter, online calendar, and website proudly serving families in Carlsbad, Encinitas & Solana Beach